Chongqing University Design and Creative Industry Park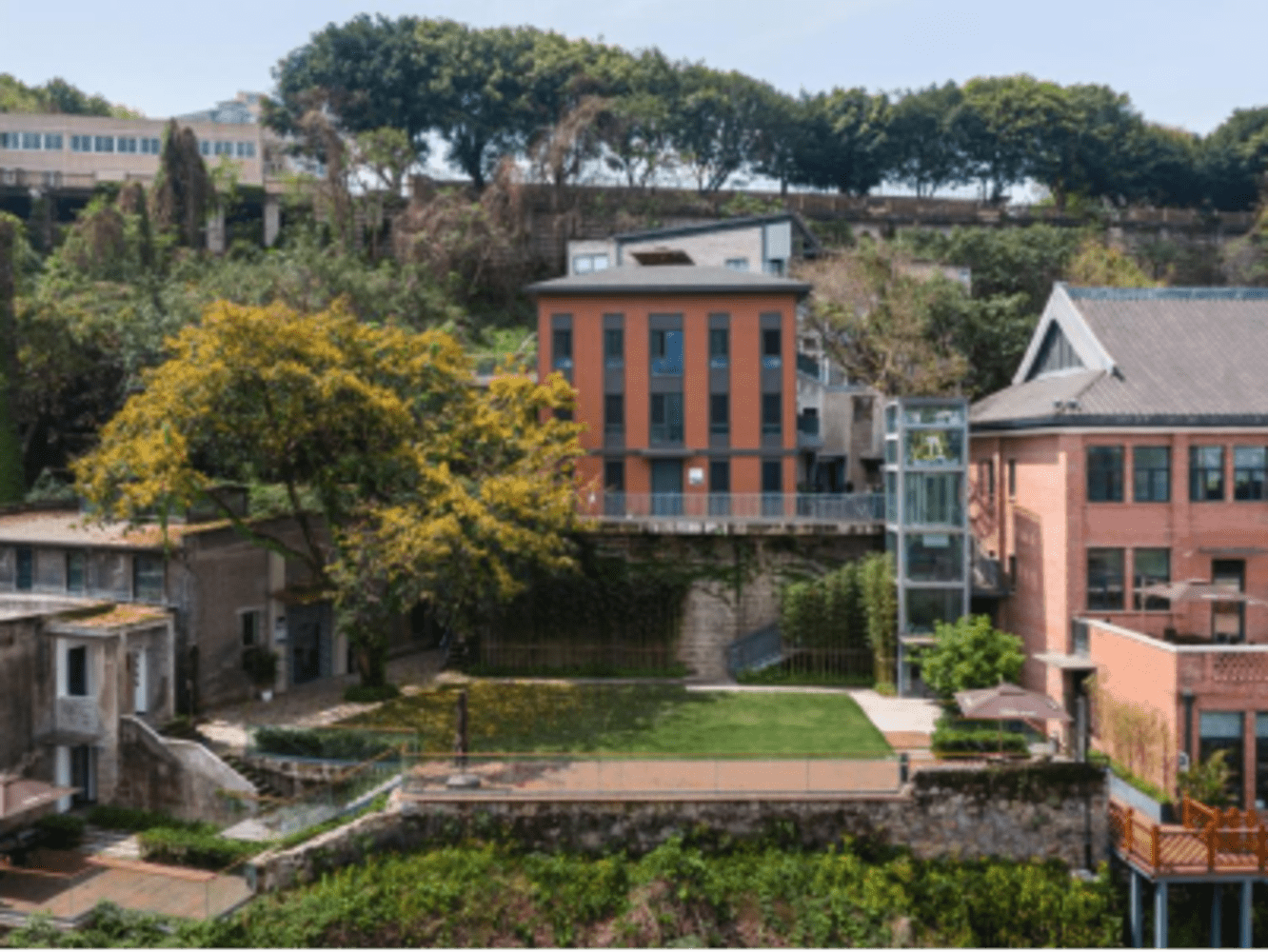 Chongqing University Design and Creative Industry Park is located on the former site of the Piegon Cable Factory, covering an area of about 45 acres. In May 2018, the Shapingba government cooperated with the General Research Institute of Architecture & Planning Design Co., Ltd, Chongqing University, for a ten-year rent exemption, and the institute transformed and utilized the site with its industries. The transformation fully respects the original industrial heritage, makes proper use of the terrain, and combines tradition and modernity. After the renovation, the buildings cover about 20,000 square meters, forming a design and creative industry park with "regional characteristics, technological innovation, economic benefits, and humanistic feelings."
As one of the leading projects in the innovation ecosystem around Chongqing University, the industry park plays a leading role in promoting the interaction and cooperation between the university and the local community and sets a good example for the construction of the innovation ecosystem.
In 2020, the park was awarded as "Municipal Cultural Industry Demonstration Base," "Alumni Economic Industry Park of the Innovation Ecosystem around Chongqing University," and "Research and Learning Base for Cooperation Between Schools and Communities in the Shapingba Subdistrict – Architectural Model Teaching Point."
In 2022, the project won the first prize in Chongqing Excellent Survey & Design for the Renovation of Existing Public Buildings.
The park has gained attention and recognition from academician Zhou Xuhong, and the completed Academician Building has become an important place for science exhibitions, exchanges, and offices. With coverage by media including CCTV, Xinhua News Agency, and Chongqing Daily, it has attracted wide attention from society and become a new landmark for visitors. It has also become a model for urban renewal by industry and for the transformation of old industrial areas.
Disclaimer: Except for original content and specific statements, the articles and images published on this website are sourced from the internet and major mainstream media, and the copyrights belong to their respective original authors. If you believe that the content infringes upon your rights, please contact us for removal.