Researchers from Chongqing University Receive Top Global Industrial Design Award for their Interdisciplinary Research Achievements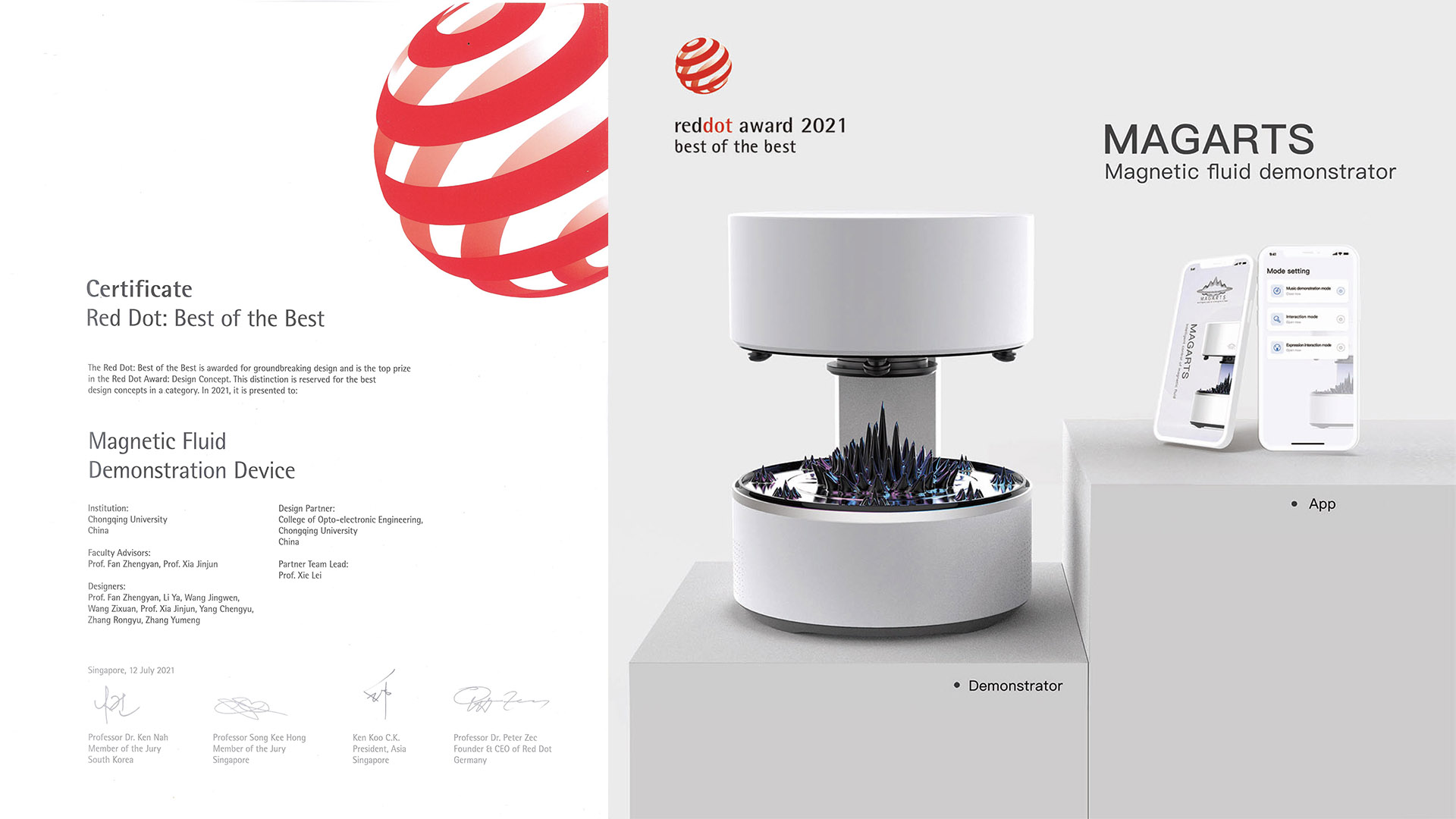 The 2021 Red Dot Design Award, often hailed as the "Oscars of the global industrial design community," concluded in September in Germany. The design team behind the "Magnetic Fluid Demonstration Device" from Chongqing University's School of Arts (Professors Xia Jinjun and Fan Zhengyan) and School of Optoelectronics (Associate Professor Xie Lei) was honoured with the prestigious 2021 Red Dot: Best of the Best Award.
The Magnetic Fluid Demonstration Device is an innovative science exhibit and a technological cultural product, which holds multiple invention patents. An excellent science exhibit should possess rich interactive features that provide an intuitive, vivid, and engaging experience and understanding of scientific phenomena and principles. The Magnetic Fluid Demonstration Device ingeniously harnesses the magnetic field-induced phase change effect of magnetic fluid to achieve real-time simulation and interactive demonstrations of music, speech, facial expressions, and sound. These science demonstrations and activities enhance the user experience and engagement. Blending science and art, this design seamlessly integrates magnetic fluid nanomaterials, artificial intelligence, precision magnetic field control, audio/speech processing, electronic technology, and art design. This helps people, especially teenagers, understand magnetic field-induced phase change effects, visualise magnetic fields, and explore various fundamental sciences such as acoustics and electromagnetics. It fosters curiosity, encourages artistic appreciation, and sparks creativity, particularly among young individuals, opening the door to exciting scientific exploration.
This exhibit can be used in science museums and as a research teaching instrument for experimental physics in universities/secondary schools. Additionally, due to its high artistic value and diverse interactive modes, the Magnetic Fluid Demonstration Device will further develop into a high-end technological cultural product.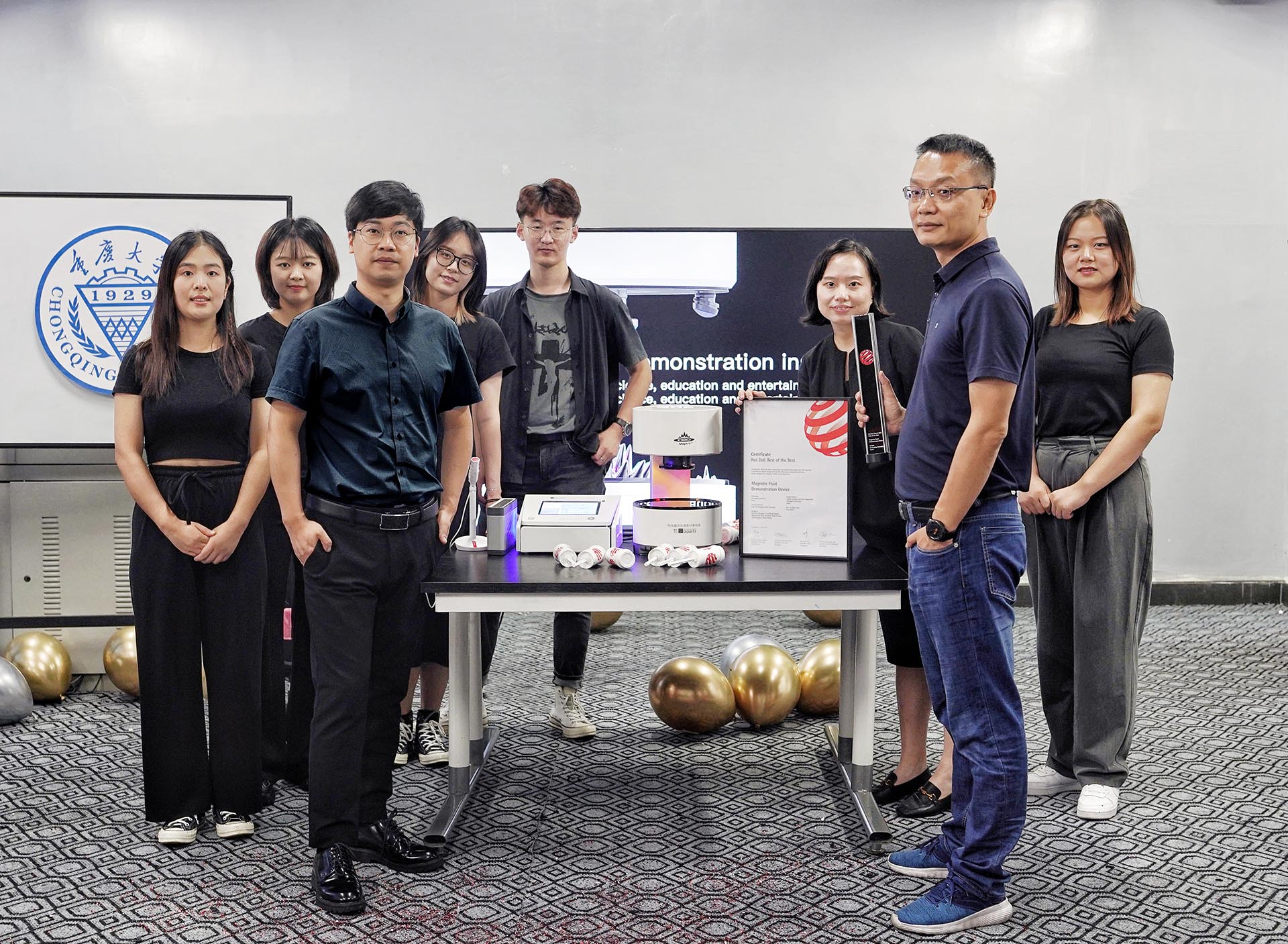 In 2021, only 259 design concept entries worldwide received the Red Dot Award, accounting for 8% of all submissions. Among them, only 61 were awarded the prestigious "Best of the Best" title, representing a winning rate of approximately 1.9%. To qualify for the "Best of the Best" title, design works must first be recognised in the general categories of the Red Dot Award and then be deemed "groundbreaking" by an international panel of experts.
Disclaimer: Except for original content and specific statements, the articles and images published on this website are sourced from the internet and major mainstream media, and the copyrights belong to their respective original authors. If you believe that the content infringes upon your rights, please contact us for removal.