Chongqing's Rail | Your Ticket To The Future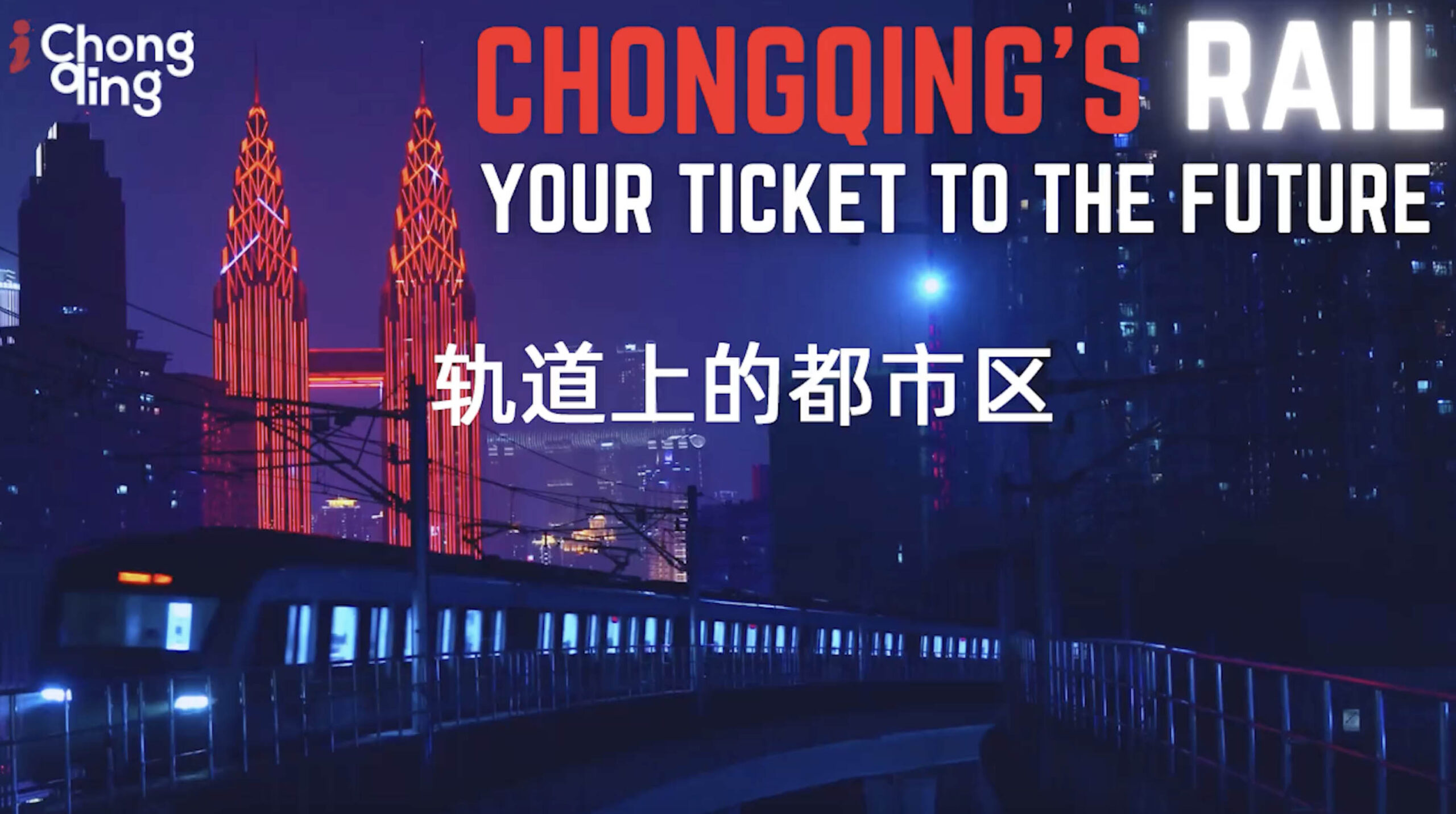 Come let's take a ride into the future. Chongqing has one of the most amazing rail networks in the world. Sit back and enjoy your Ticket To The Future
Chongqing is one of the world's largest municipalities, with a population of about 30 million people, Chongqing's rail network connects millions of daily riders, creating new cities surrounding its stations.
This 3D transportation grid zigzags across Chongqing's mountainous landscape. The masterminds behind these sprawling subway lines have had to deal with mountains, rivers and many challenging terrains. These revolutionary lines will always be a physical proof of the everlasting spirit and determination of Chongqing's people to succeed.
The average daily passenger volume of Chongqing rail transit accounts for approximately 40% of the total number of public transport trips. Rail transit has become the first choice for its citizens. This proportion will be further improved to alleviate urban traffic congestion and improve the public's efficiency.
Chongqing is building an "one-hour commuter circle," which includes suburban railways, intercity railways and national artery railways, in addition to monorails and subways, totaling more than 6,000 kilometers.
Chongqing and China are putting their money where their mouth is and investing billions into the future and its people. Both Chongqing and China recognize the vast advantages of infrastructure investments.
About Chongqing Rail (Source Wikipedia)
The Chongqing Rail Transit (branded as CRT; also known as Chongqing Metro) is the rapid transit system in the city of Chongqing, China. In operation since 2005, it serves the transportation needs of the city's main business and entertainment downtown areas and inner suburbs. As of January 2021, CRT consisted of eight lines, with a total track length of 370 km (230 mi). Lines 1, 4, 5, 6, 10, and the Loop line are conventional heavy-rail subways, while Lines 2 and 3 are high-capacity monorails. To keep up with urban growth, construction is underway on Lines 9, 18, and Jiangtiao lines, in addition to extensions to Lines 1, 4, 5, 6, 10, and the Loop line. A network of 18 lines is planned.
The Chongqing Rail Transit is a unique transit system in China because of the geography of Chongqing being a densely-populated but mountainous city, with multiple river valleys. Two lines use heavy-monorail technology, leveraging the ability to negotiate steep grades and tight curves and rapid transit capacity. They are capable of transporting 32,000 passengers per hour per direction, however, the busiest section of Line 3 reached a peak passenger volume of 37,700 pphpd in 2019 At 98 km (61 mi), the system's two monorail lines form the longest monorail system in the world, with the 56.1 km (34.9 mi) Line 3 being the world's longest single monorail line even if the 11.0 km (6.8 mi) Airport branch is excluded. The length and the capacity of its monorail network both also make it the world's busiest monorail system, with a total of 94 million and 250 million rides in 2015 on Line 2 and Line 3, respectively. The latter ridership statistic for Line 3 also makes it the world's busiest single monorail line.
Video Source: ichongqing
Disclaimer: Except for original content and specific statements, the articles and images published on this website are sourced from the internet and major mainstream media, and the copyrights belong to their respective original authors. If you believe that the content infringes upon your rights, please contact us for removal.