The 2023 Smart China Expo is set to be held in Chongqing from September 4 to 6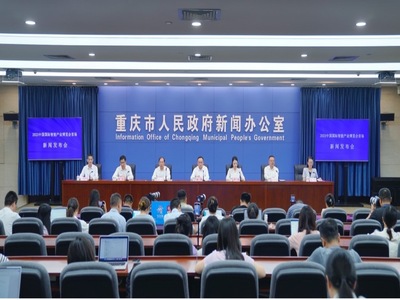 On August 17th, during the first press conference for the Smart China Expo 2023 (hereafter referred to as the 2023 SCE), the Deputy Secretary-General of the Chongqing Municipal People's Government, Quan Wei, announced that the 2023 SCE will be held from September 4th to 6th at the Chongqing International Expo Center.
The 2023 SCE, with the theme of "Pooling Together Wisdom and Strength", focuses on the annual theme of "Intelligent Networked New Energy Vehicles". Adhering to the direction of "Specialization, Internationalization, and Market Orientation" for organizing the expo, the event will feature sessions, exhibitions, forums, competitions, and a series of related activities. It aims to showcase 24 specialized sectors within four major categories: Intelligent Networked New Energy Vehicles, Intelligent Equipment and Manufacturing, Next-generation Information Technology, and Smart Transportation. The expo is committed to becoming a vital platform for pioneering ideas in the global intelligent industry and for aggregating high-quality resources. It strives to continuously expand the brand influence and industry leadership of the SCE.
Currently, all preparatory work for the 2023 SCE is progressing as planned and is going smoothly.
Source: Chongqing Internet Radio and Television Station
Disclaimer: Except for original content and specific statements, the articles and images published on this website are sourced from the internet and major mainstream media, and the copyrights belong to their respective original authors. If you believe that the content infringes upon your rights, please contact us for removal.