Smart China Expo 2023 Set to Showcase Innovations in Intelligent Connected NEVs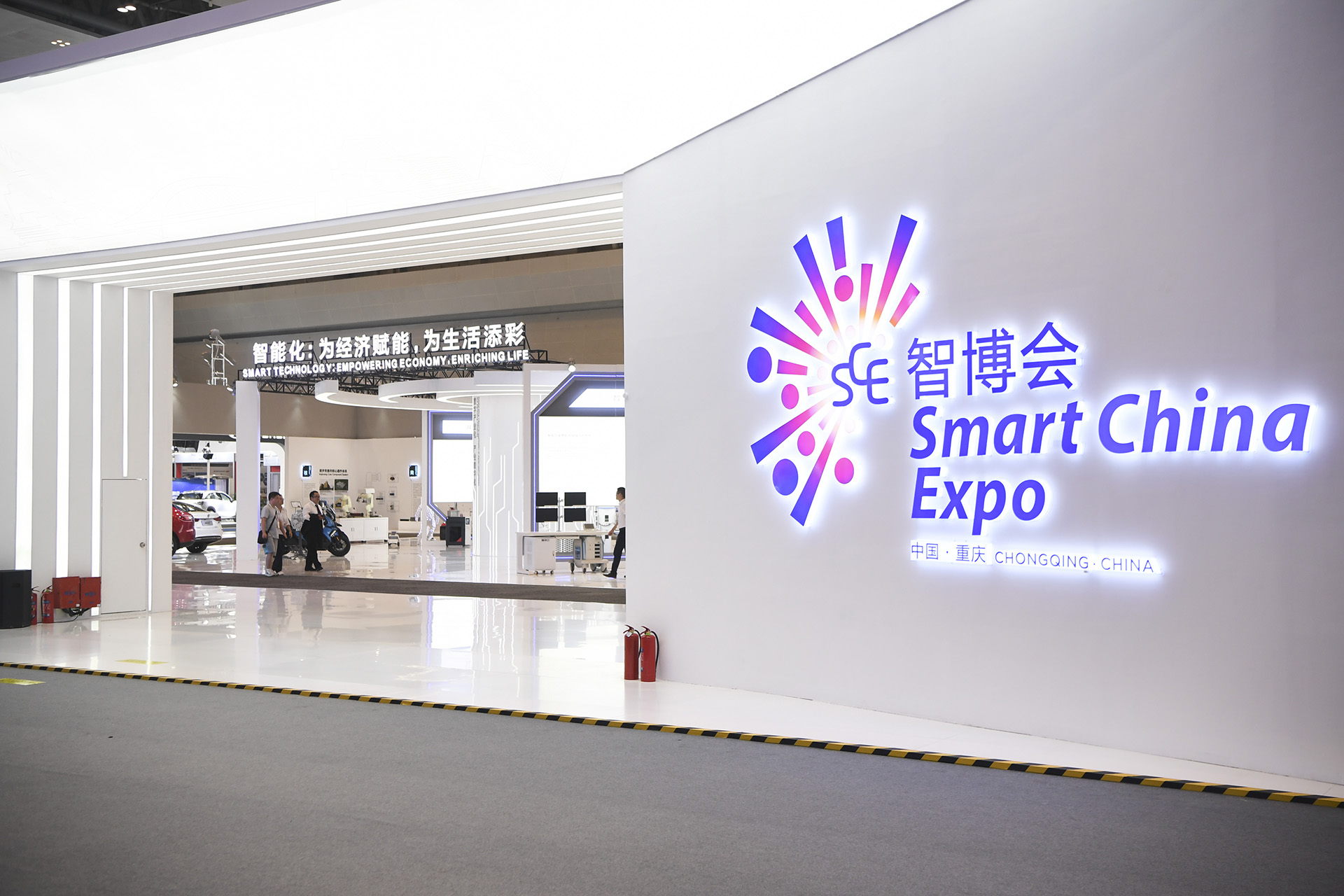 Chongqing- The highly anticipated 2023 Smart China Expo (SCE 2023) is slated to run from September 4 to 6 at the Chongqing International Expo Center, centered on the Intelligent Connected New Energy Vehicles (NEVs), according to a press conference Thursday.

Banner of the 2023 Smart China Expo. (Photo/ The SCE 2023 organizer)
Redefine intelligent transportation with digital management
The Intelligent Connected NEV segment is a spotlight with 12 sub-fields, including power batteries, electric steering, and intelligent cockpit. Their applications integrate the newest innovative technology and solutions, spanning over 310 industrial giants like Changan and Seres.
This year's SCE will redefine intelligent transportation by introducing advanced solutions in real-time traffic scheduling, intelligent parking management, and the digital management of vehicles to transform the transportation landscape. Highlighted events include the International Youth Forum and the iVISTA Intelligent Connected Vehicle Challenge.
Featuring 69 industry leaders like China Aerospace Science and Industry Corporation Limited (CASIC) and China Electronics Technology Group Corporation (CETC), the Intelligent Equipment and Manufacturing section aims to showcase groundbreaking developments in smart robots, high-precision sensors, and more.
Attendees can anticipate discussions at the Industrial Internet and Intelligent Manufacturing Innovation and Development Forum and the Manufacturing Digital Transformation Summit.
With a strong focus on Big Data, AI, and cloud computing, the New Generation of IT section gathers 43 pivotal enterprises, including China Unicom, Huawei, and Alibaba. The SCE sheds light on the applications of these technologies in creating smart cities, healthcare, and education.
Ambassadors from 27 countries to participate
This year's SCE seeks to foster international collaboration. Heavyweights in the Intelligent Connected NEV realm, such as BYD, BMW, and NIO, will be present alongside global auto parts titans like Bosch, DENSO, and CATL.
The Expo will witness participation from ambassadors from 27 countries, including Mexico, Argentina, and Colombia. High-level discussions at forums like the China-Latin America and Caribbean Countries Digital Technology Cooperation Forum will pave the way for greater international cooperation.
The Sino-Swiss Business Incubation Competition further promotes global interaction, drawing over 20 international teams from Switzerland, France, and Spain.
"As co-host of the event, Singapore will showcase its technological prowess in the digital economy, info-communications, and AI with a 1,000-square-meter booth," said Chu Bin, Deputy Director of the China-Singapore (Chongqing) Demonstration Initiative on Strategic Connectivity (CCI) Administrative Bureau.
Since 2020, Singapore has been the co-sponsor of the SCE 2023, promoting cooperation in the information and communication field of the CCI Project. From 2023 to 2025, both parties will continue co-hosting the Smart Expo to build an internationally recognized leading platform for intelligent technology exchange and cooperation.
Since 2018 the SCE was first held in Chongqing, it has been successfully held for five consecutive years.
Source: iChongqing
Disclaimer: Except for original content and specific statements, the articles and images published on this website are sourced from the internet and major mainstream media, and the copyrights belong to their respective original authors. If you believe that the content infringes upon your rights, please contact us for removal.