China · Chongqing International Light and Shadow Art Festival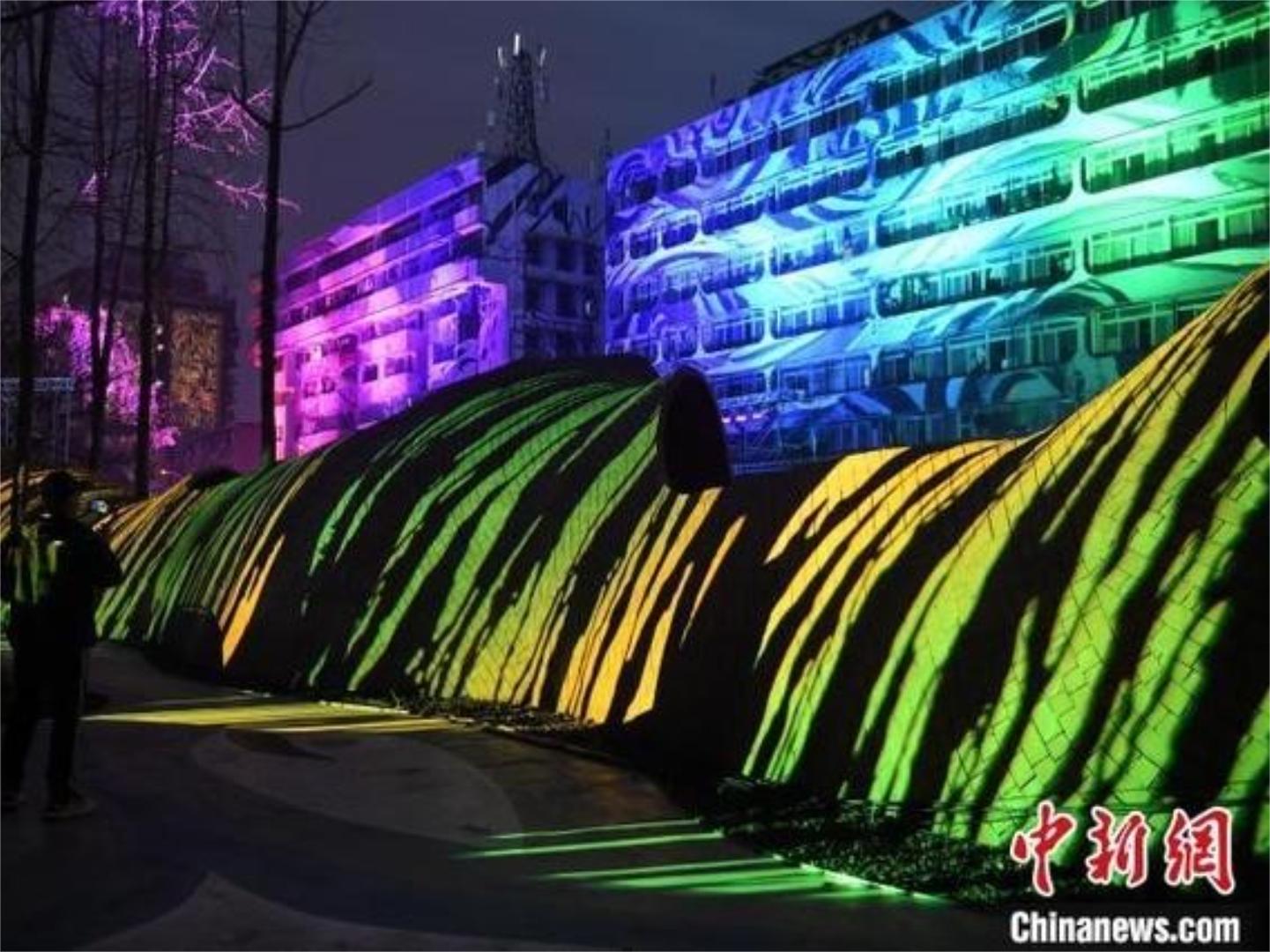 On the evening of January 6, 2023, the Huangjueping Graffiti Art Street in Jiulongpo District transformed into a carnival of shared art for the public. And here grandly opened the inaugural Chongqing Urban Art Festival, the 2nd Yangtze River Cultural and Art Week and the 1st China · Chongqing International Light and Shadow Art Festival. The Light and Shadow Art Festival, Fine Art Exhibition, Creative Market, and Quyi Special Performances were held one after another, vividly interpreting the concept of "Art Makes Life Better." The event was jointly organized by the Municipal Culture and Tourism Commission, the Municipal Federation of Literary and Art Circles, the Jiulongpo District People's Government, and the Sichuan Fine Arts Institute. Under the theme of "Sing to the People, Sing to the New Era," the festival adhered to the principle of "Art Originates from Life, Achievements Are Shared by the People." It aimed to bring art into communities, production and living spaces, and ordinary households, enabling art to be shared by all and continuously meeting the diverse, high-quality, and personalized needs of the people. At 8:00 p.m. that evening, after the opening ceremony, art performances such as "Metamorphosis," "Multidimensional City, Space Mirrors," and "Whale" took place one by one, marking the starting of the first China · Chongqing International Light and Shadow Art Festival. Over 40 art teams from more than 16 countries including China, Italy, France, Germany, Bulgaria, and Romania used light and shadow as their medium and urban architecture as their canvas, creating a dream-like visual feast that drew continuous applause from the audience. In addition to the Light and Shadow Art Festival, other simultaneous exhibitions were held, including the "Homeland and Direction – Invitation Exhibition of Fine Art Works from Thirteen Provinces and Autonomous Regions in the Yangtze River Basin," the "Praising the New Era, Advancing on a New Journey – 4th Chongqing Printmaking Exhibition," the "Better Scenery on This Side – Special Exhibition of Themed Sketches by Famous Chongqing Artists in Shizhu En Plein Air Painting," and the "Childlike Heart, Colorful Peninsula – 3rd Chongqing Children's Art Exhibition." These exhibitions showcased the prosperous development of the art sector in Chongqing and the entire Yangtze River Basin region from multiple dimensions and perspectives, further cultivating the regional cultural and artistic ecosystem.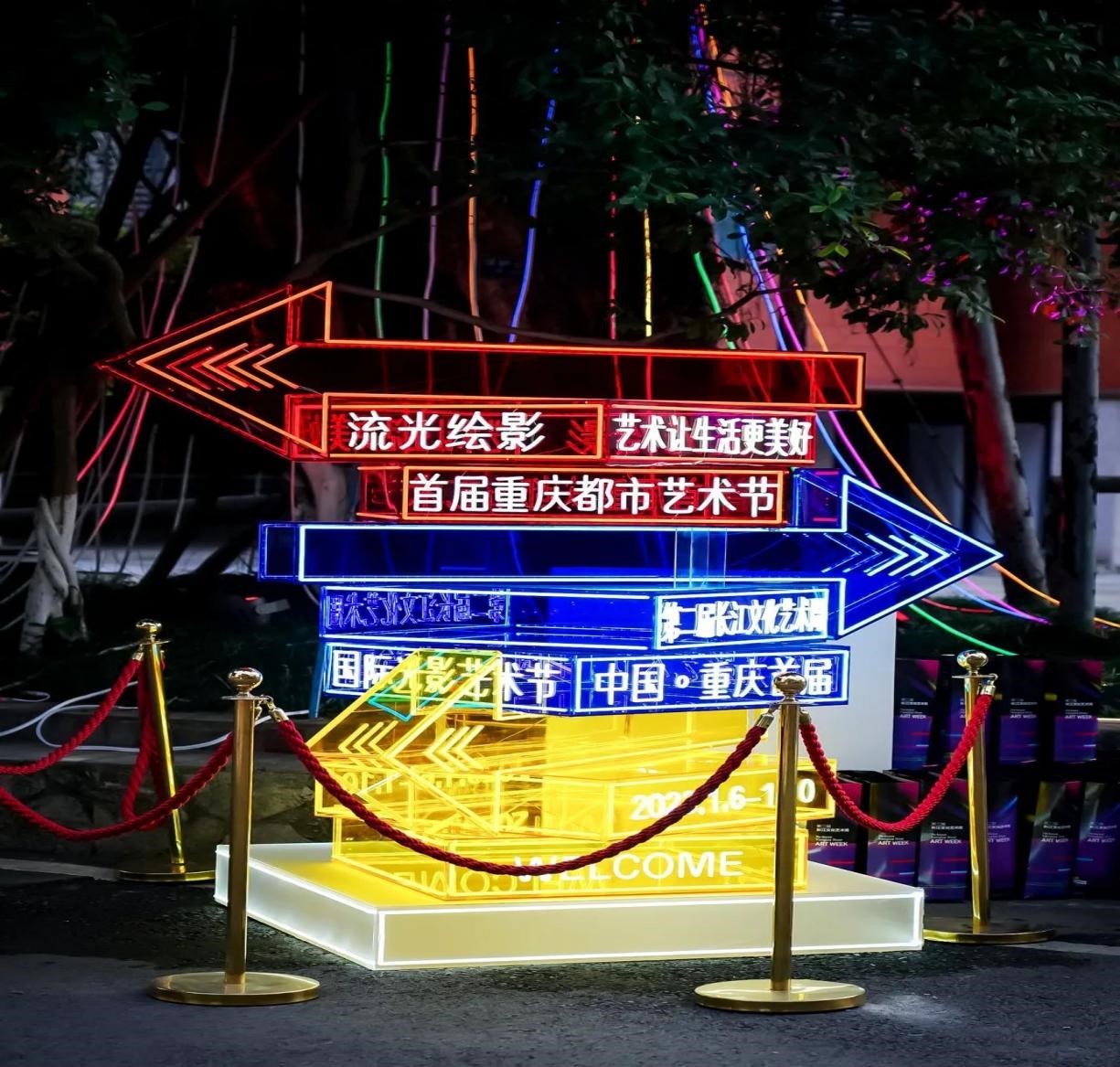 Disclaimer: Except for original content and specific statements, the articles and images published on this website are sourced from the internet and major mainstream media, and the copyrights belong to their respective original authors. If you believe that the content infringes upon your rights, please contact us for removal.