Top Ten Industrial Designers in Sichuan and Chongqing || Xie Chuanyong: Reducing Costs and Improving Quality for Domestic Cars and Earning Foreign Money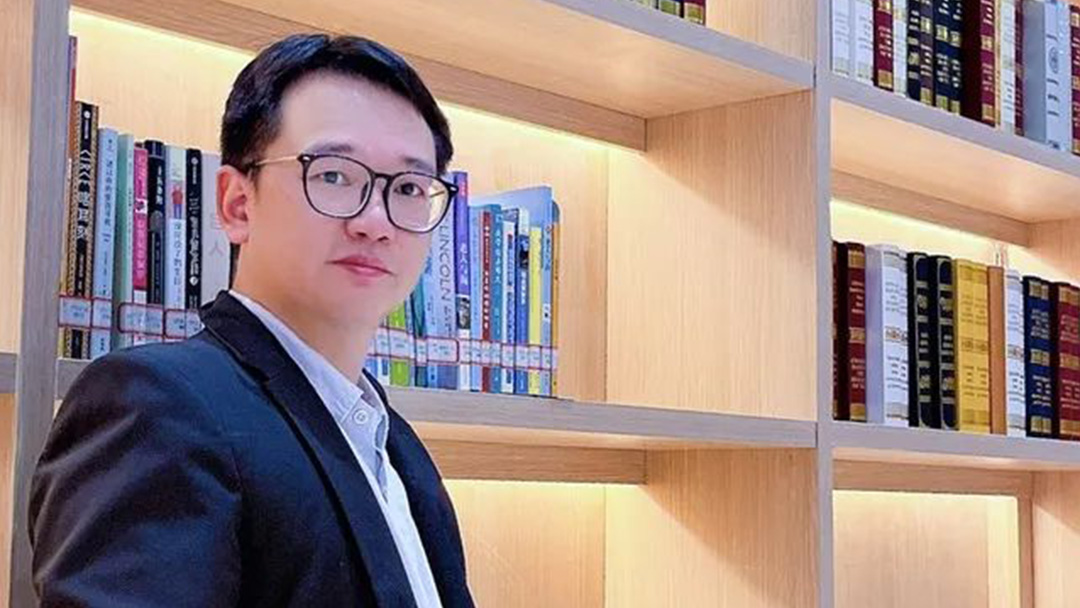 Xie Chuanyong, the Design Director and Industrial Design Expert at Chongqing C-Style Automotive Technology Co., Ltd., and Chengdu Hanfeng Automotive Technology Co., Ltd. With sixteen years of experience, Xie Chuanyong is a seasoned expert in the automotive industry, leading the design development of over 20 vehicle models, with total sales surpassing 2 million units. This year, he was awarded the title of "Top Ten Industrial Designers in Sichuan and Chongqing" at the Sichuan-Taiwan Industrial Design Awards in 2022.
Reviewing Xie Chuanyong's portfolio, the reporters were particularly struck by the designs of the Changan UNI-T by Xie Chuanyong's team. The vehicle bodies no longer sported a uniform color but boasted a spectrum of vibrant patterns, aligning with the tastes of younger generations. The most standout aspect was the inclusion of many emblems of Chinese culture, such as the Sichuan Opera face masks.
"Domestic vehicles should uphold a youthful and fashionable exterior design, yet we must not overlook our own culture; we should prioritize the concept of 'national trend' first," Xie Chuanyong proposed. "This trend towards national pride encapsulates a blend of tradition and fashion. It showcases our cultural confidence, which is readily embraced by the modern youth. Additionally, with the growing export of domestic cars to international markets, we require this national trend to allow foreigners to experience the profound depth of Chinese culture and the aesthetic allure of Chinese style."
With new energy sources and new challenges, innovation isn't confined merely to aesthetics, as Xie Chuanyong discussed. In the past, in the era of fuel-powered vehicles, the emphasis was on mechanical structure and hardware such as engines. Today, cars have transformed into intelligent products centered around control and human-machine interaction. This requires automotive designers to grasp more advanced technologies to facilitate the ascendance of domestic cars.
"Without understanding electronic control and systems, one can't compete in this industry anymore," he asserted.
By harnessing technology, Xie Chuanyong continuously learns and explores, achieving remarkable results. He shared with the reporters a recent design, the "smart steering wheel." This wheel can adjust the color of internal lights, like LED strips, in response to changes in the driver's heart rate. It is both entertaining and highly interactive and serves to remind the driver to maintain a balanced mental state, ensuring safe driving.
In terms of interior technology, to counteract the harsh plastic feel of surfaces that result from interior injection molding, many car manufacturers resort to a variety of surface treatment procedures for enhancement, such as spraying, water transfer printing, screen printing, or transfer printing. However, these methods are mediocre in effect and contribute to environmental pollution. Xie Chuanyong's team developed a translucent skin and semi-transparent film, applied to door trim strips, center consoles, and instrument panels, among others. This not only enhances the sense of decoration and technology within the car but also lessens pollution. This technique can be customized to create different patterns based on the owner's preferences, better satisfying current market needs.
For instance, to extend the battery life of electric cars, Xie Chuanyong's team collaborated with institutions like Southwest University, striving to lighten cars and achieve "lightweight" bodies. They initiated R&D breakthroughs in materials, replacing traditional iron and aluminum alloy car shells with lighter, yet equally robust magnesium alloy. They contributed to the resolution of electric vehicle battery life issues with their design prowess.
There are countless other such examples. Despite their substantial achievements, Xie Chuanyong still feels a considerable road lies ahead. He pointed out that while the auto market may seem "vibrant" on the surface, it lacks vitality due to the impact of the pandemic. Particularly the unyielding high price of electric vehicle batteries, leading to elevated sales prices for electric cars, adds to his concern. Xie Chuanyong remarked, "On this new track, my mission is to employ design to reduce costs and elevate the quality of our domestic cars while seizing the international market. We'll earn foreign money with our 'hard-core' quality and technology."
Upon receiving the title of one of the Top Ten Industrial Designers in Sichuan and Chongqing, Xie Chuanyong said: "I am deeply grateful to the committee for their recognition. I will redouble my efforts, undertake more tangible work, and dedicate my strength to the rise of domestic cars."
Disclaimer: Except for original content and specific statements, the articles and images published on this website are sourced from the internet and major mainstream media, and the copyrights belong to their respective original authors. If you believe that the content infringes upon your rights, please contact us for removal.