2023 Chongqing Week in Singapore | Ninety-Eight Chongqing Intangible Cultural Heritage Items Were Showcased in Singapore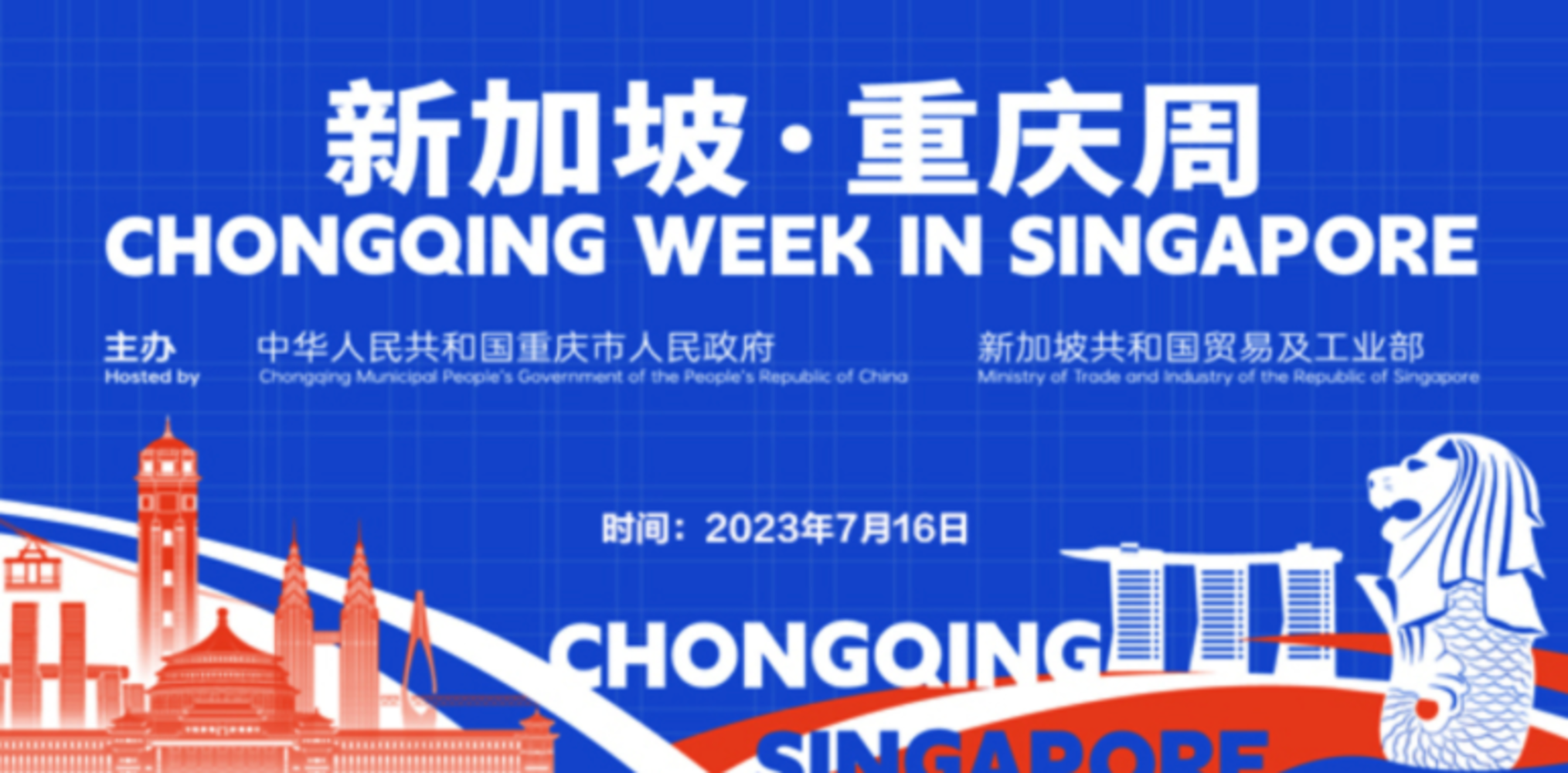 On July 16, the 2023 Chongqing Week in Singapore kicked off. At China Cultural Center, a special exhibition of intangible cultural heritage caught everyone's attention.
From Liangping wooden board New Year paintings to Huangyang woodcarvings and Youzhou Miao embroidery, a total of 98 Chongqing intangible cultural heritage items were showcased. These "treasures" that have been inherited and developed over history presented our wisdom and craftsmanship, winning admiration from officials of Singapore Ministry of Foreign Affairs, Ministry of Trade and Industry, and Tourism Board, as well as representatives of the public.
Liangping wooden board New Year painting:
Liangping wooden board New Year painting is a form of folk art created by the local people to celebrate the Lunar New Year. With a history of 300 years, the paintings are produced by wooden board overprinting and are mainly used for various patterns of flower letters, flower papers, door drawings, etc.
Youzhou miao embroidery:
Youzhou Miao embroidery is a traditional craft with distinct characteristics in the southeastern part of Chongqing. It has a history of over 1,600 years. It is primarily used on clothing and is renowned for its diverse stitching ways and exquisite craftsmanship. Each design carries its unique meaning, expressing the blessings and aspirations of the Youyang people for a better life.
Bamboo shell carving:
Bamboo shell carving has been passed down in Jiangbei for over a hundred years. The artworks cover a wide range of subjects, including historical figures, Three Gorges scenery, ancient towns in Chongqing, and Ba-Yu Diaojiaolou (stilted buildings). They are handmade artistic creations with distinct cultural characteristics of Chongqing.
Disclaimer: Except for original content and specific statements, the articles and images published on this website are sourced from the internet and major mainstream media, and the copyrights belong to their respective original authors. If you believe that the content infringes upon your rights, please contact us for removal.