Top Ten Industrial Designers in Sichuan and Chongqing || Chen Zheng: Chinese Automotive Design Leader Emerges from Miles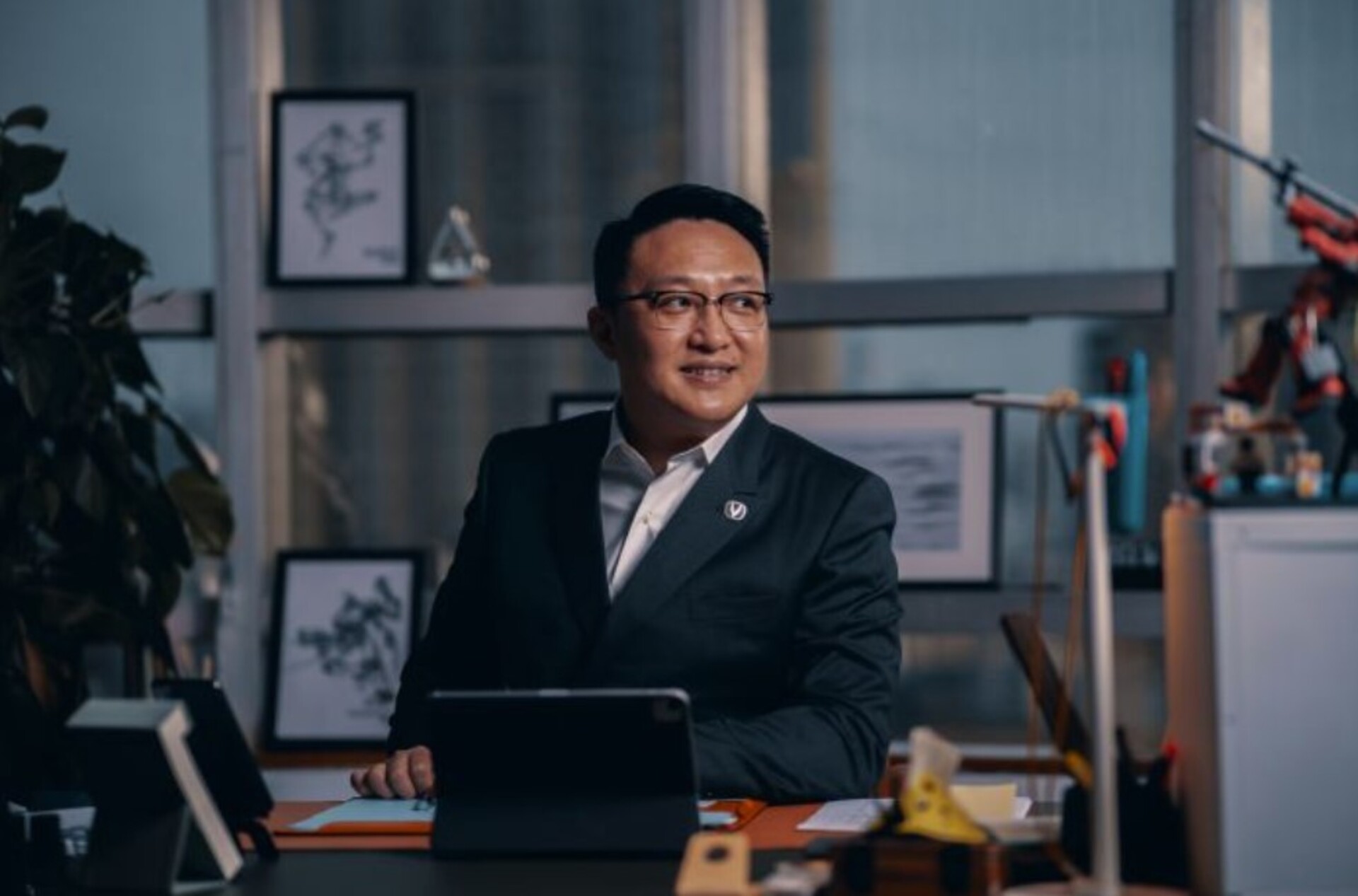 Changan Automobile Co., Ltd, China's four major automobile groups, has 159 years of history, 37 years of accumulation of car-making, and 14 production bases worldwide. Just this year, the cumulative sales of Chinese brand cars of Changan system exceeded 20 million units, and the "future technology mass producer" UNI sequence sparked a reputation with a unique new technology smart aesthetics, being popular in the domestic car market.
As the domestic independent brand's pioneer, Changan Automobile's foundation is exquisite craftsmanship and excellent quality, and its highly valued automobile intelligence and new system design.
And when it comes to Changan Automobile's design aesthetics, it is necessary to mention one person – Chen Zheng.
He was the first Changan's independent brand design team to station overseas and built the Changan Automobile European Design Center in Turin, Italy. 2002 to date, he has successively served as the creative designer of Changan Automobile, the global design director of Changan Automobile's Global Design Center, the vice president of Changan Automobile's General Research Institute of Engineering, and the executive vice president of Changan Automobile's Styling Institute, among other positions.
Over the past 19 years, Chen Zheng has used the power of design to push Changan Automobile towards a ten million-selling automobile enterprise and has also witnessed, participated in, and promoted the innovation and development of Chinese automobile design.
This character, who "cannot be left out if we want to write a memoir of contemporary Chinese automobile design," has become one of the "Top Ten Industrial Designers in Sichuan and Chongqing" evaluated by the 2021 Tianfu-Baodao Industrial Design Contest, and he is one of the most glittering ones.
During the interview, Chen Zheng recalled that the European Design Center has always been the starting point of his career.
"The round-trip distance from Turin, Italy to Chongqing headquarters is 20,000 kilometers, which is the distance between Chinese and Western design exchanges, as well as the distance for Chinese automotive design to go out of China and to the world. I want to bring this distance closer, and I am willing to fight tirelessly for it." In Chen Zheng's certain tone, the reporter saw his persistence and the patriotic feelings flowing in his bones.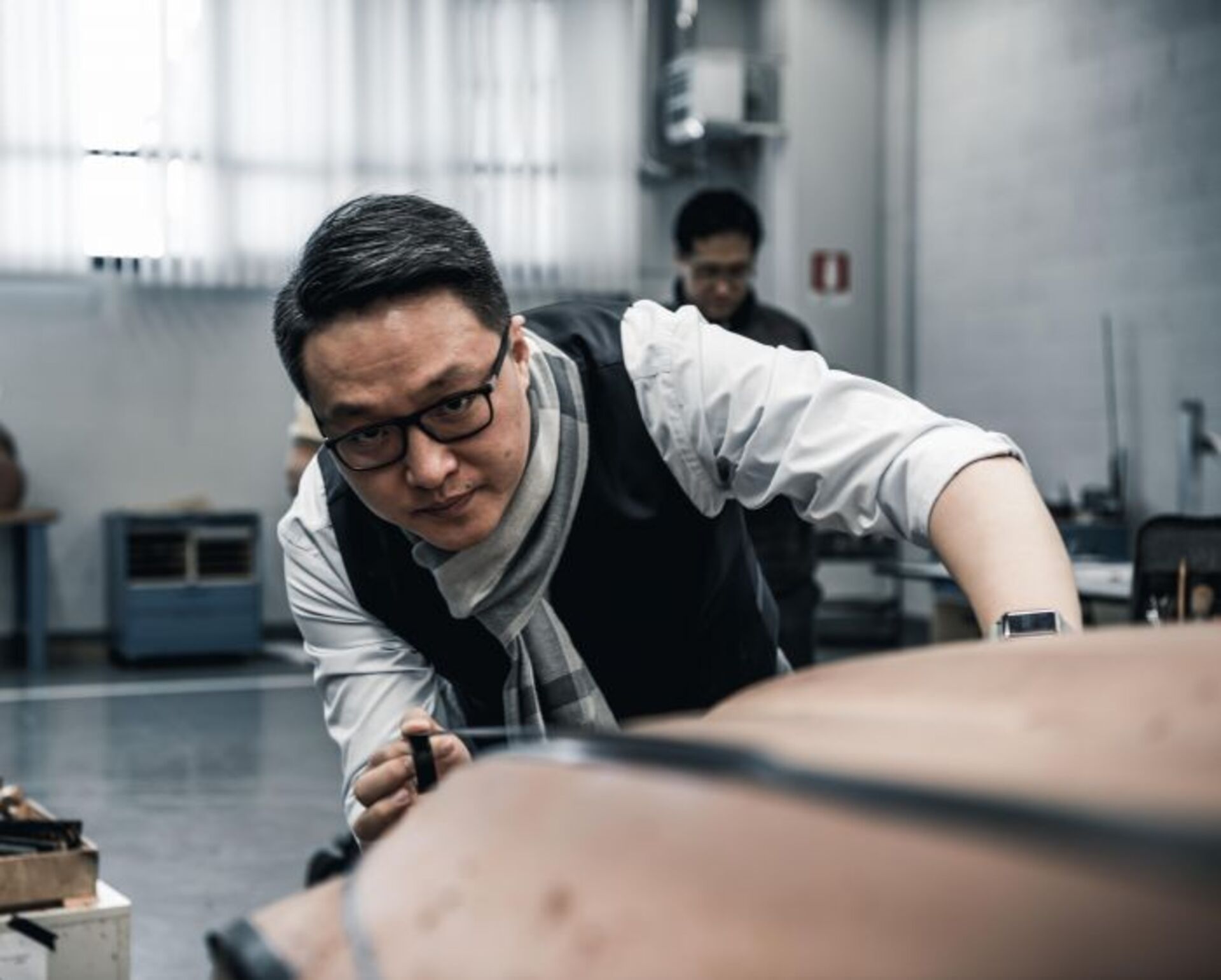 Introducing Western learning in the East based on Europe
Let the original become a strong engine of development
In 2006, most of the domestic automobile models were in the mode of commissioned by hiring Italian design companies. Changan Automobile set up a European design center in Turin, Italy, thousands of miles from its headquarters in Chongqing, to build its first overseas design team for its brand.
That year, 25-year-old Chen Zheng and four others became the vanguard and traveled between China and Italy. His "20,000 Leagues" design road thus officially set sail.
Establishing a design center in a foreign country can be described as starting from scratch. Despite the complicated and heavy workload, the stubborn Chen Zheng did not flinch. "Sleeping only 4 or 5 hours a day, the sadness of being alone in a foreign country and away from my family is not the hardest. The hardest thing was to enter Turin at 25 and complete the project while doing a series of trivial and comprehensive affairs such as team management, recruitment, and finance." Thinking back to the hardships, Chen Zheng was overwhelmed with emotion, "What supported me was the team strength. Mutual encouragement and the joy of overcoming problems made everyone in the team a close partner."
Chen Zheng knows that European Design Center's establishment is not only to create a unique design style for Changan Automobile and important to introduce innovative blood into Chinese automobile design. Therefore, his positioning of the European Design Center and himself is to learn Western automotive styling design ideals and then integrate and innovate products that meet Chinese aesthetics.
To completely grasp the design styles in different countries, Chen Zheng, good at challenging, tried every possible way. For example, he let his team take the company's badge to participate in various exchange activities, such as three visits to Zapatinas, who had been the main designer of BMW and the director of Subaru's cutting-edge design, to discuss and exchange ideas for several times and finally succeeded in inviting this leading figure of the automotive design industry to join Changan Automobile as the director of Changan's European cutting-edge design.
Over time, the European Center gradually grew, with more than 400 foreign designers from 25 countries, forming an international team for 24-hour non-stop research and development, and Chen Zheng, who is down-to-earth, willing to do his job and meticulous and dedicated, gradually grew to become the helmsman of Changan Design. Subsequently, EADO Yidong, Zhishang XT, Razor CC, CS35, Yuexiang V7, CS75, and other original design models launched, which boosted Changan to the independent brand leading automobile enterprises and made everyone realize China's original automobile design could also come out of its style and the country into the world.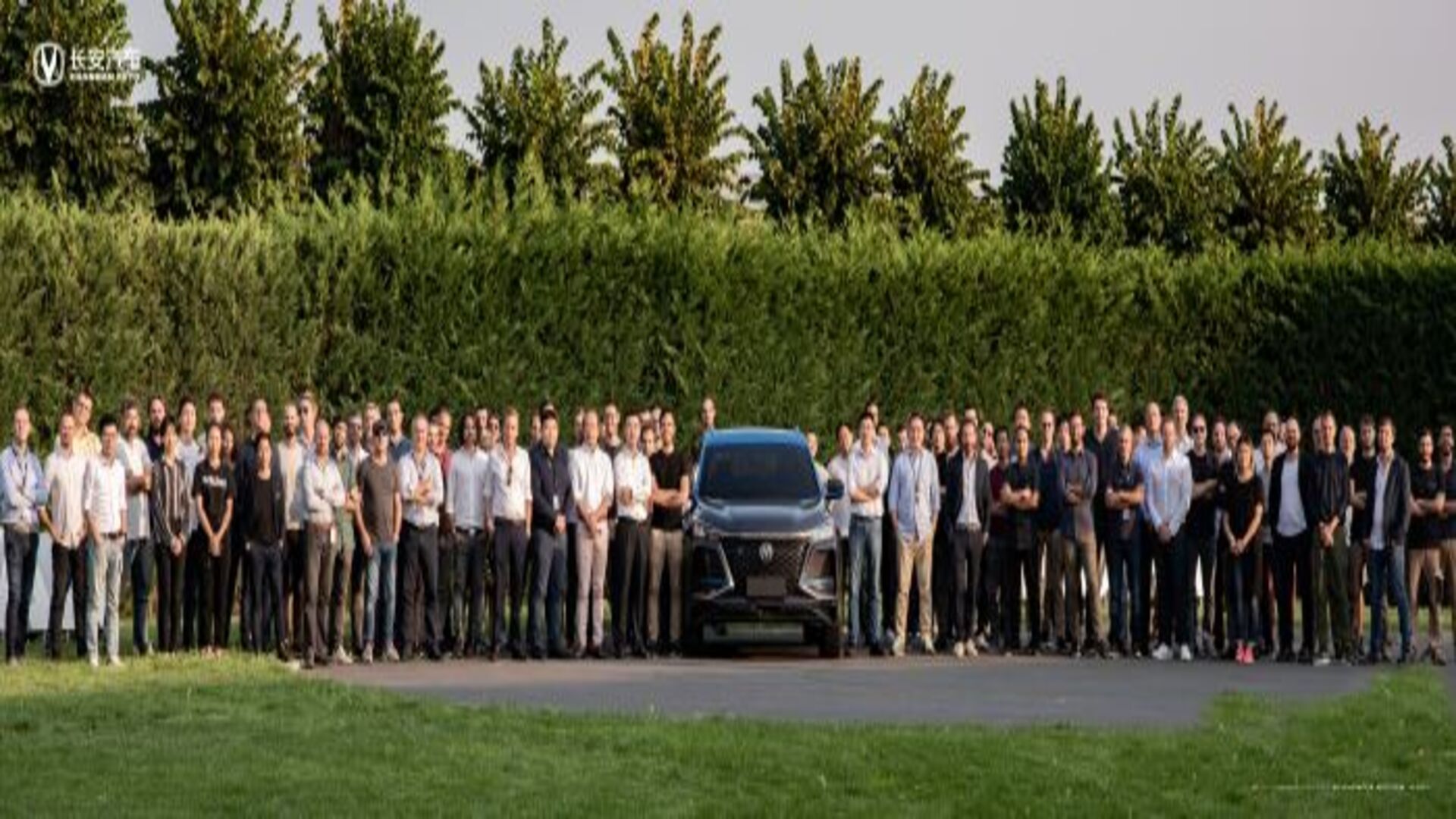 Finding the balance between aesthetics and needs
Let design become a brand translator
In Chen Zheng's opinion, a successfully designed car meets two criteria: balancing aesthetics and solving problems and outwardly expressing brand value.
"To design a good styling, it must have gone through the stage of 'dancing on a tightrope.'" According to Chen Zheng, automotive styling design must first and foremost meet aesthetic requirements, but it should not neglect to solve consumers' needs and problems. He said, "The trade-off between aesthetics and problem-solving is difficult. The square steering wheel may be an aesthetic innovation in automotive design, but this does not meet ergonomics and safety requirements, so that's when we have to consider how to improve the balance."
How to accurately grasp the aesthetic orientation and needs of consumers? Chen Zheng answered: insight, which is into the psychology of the target group, aesthetic trends, and fashion trends, but also insight into the competitiveness of the product in the industry, the difficulty of the project, cost control, which requires the design team's tacit articulation and cooperation, and advanced aesthetic vision.
Compared with balancing aesthetics and problem-solving, it seems to be more difficult to show brand value. Chen Zheng told reporters: "Every brand has its unique value and meaning behind it. To 'translate' the brand value on the product and let the product become the 'translator' of the brand is the ultimate endeavor of design. In this way, we have changed the previous 'styling' to 'designing.' Behind this is the transformation from making to schedule, and the practice of linking design with brand development strategy."
Born during the Westernization Movement, Changan Automobile, formerly known as the Shanghai Foreign Artillery Bureau, has always carried the spirit of not sticking to the limitations of the times, not adhering to rules and regulations, and constantly making breakthroughs. To make automobile design reflect Changan's brand value, Chen Zheng decided to start from the brand essence and cultural experience, blurring the boundaries of technology, design, and business and transitioning innovation and change from product to brand level.
From 2015 to 2017, Changan released the brand's design philosophy of "Life Dynamics 1.0" and the new design concept of "Intelligent Color Dual Spin." Tracing the nature of the Shanghai Foreign Artillery Bureau Changan in the Westernization Movement one hundred years ago, Changan products, for the first time, highly correlated with design and culture.
"Next year will be the 160th anniversary of Changan's founding, and we try our best to embody Changan's spiritual identity in every product, just to let consumers experience the intangible spiritual power of the brand in tangible products." Chen Zheng told reporters.
Continuously breakthrough tradition and boundaries
Let the new technology wisdom aesthetics drive the brand upward
Is there any boundary in design? How to define boundaries? Chen Zheng answered this question with the UNI sequence: design should constantly break through traditional boundaries because aesthetics has no end.
At the end of 2017, Chen Zheng keenly grasped the card of science and technology and launched the "future technology mass producer," UNI, to create a new product family with "new technology and wisdom aesthetics."Chen Zheng said: "We want to further innovate in design, pioneer art to capture a new focus, deconstruct the aesthetics, and reshape the senses. We want to touch users with the beauty of technology and make a better life within their reach."
What is new technology wisdom aesthetics? "It is to lead to the future without forgetting, to care, to connect intelligence with warmth, and to connect technology with care." Chen Zheng explained that UNI is to use technology to expand the boundaries and space of design and uses this to give warmth and wisdom to technology so that the car is intelligent and rich in emotional judgment and aesthetic experience. At the same time, this concept emphasizes breakthroughs in which science and styling are the same.
The borderless grille, spaceship gear, starship tail, UNI with outstanding value, and the advanced fantasy sense of technology attracted fans strongly, which not only set off the "borderless" as the key word in design trend but also conveyed the design concept of breaking through the traditional boundaries.
According to market data, the first product, UNI-T, has become a phenomenal product since its launch, with high profits and cumulative sales in 2020 totaling nearly 70,000 units, with an average monthly 10,000 units. These data visually reflect consumers' recognition and love for UNI.
This year, UNI-K and UNI-V unveil, which continues the cool and technological style, the main feature of the UNI series, with a bold and forward-looking exterior design that focuses on strengthening the technology sense. Both symbolize Changan's pioneering spirit of courage and innovation, emphasizing the exploration of the unknown and the breakthrough of self-limits.
Chen Zheng's promotion of the new technology wisdom aesthetics shows people a new design concept, which will eventually drive the brand and help Changan Automobile build a world-class "Chinese brand."
For the future development of automotive design in Sichuan and Chongqing, Chen Zheng hopes that the relevant departments can further improve the automotive industry chain, build a talent highland, and gather development momentum. "From imitation to originality, and then to form the brand design language and concept, this is the necessary road for an automobile brand to develop sustainably. But this process needs a strong talent team to support it. I believe that in the future, original automobile designs can go out of the country and into the world."
Chen Zheng is looking forward to the future of Chinese automobile design.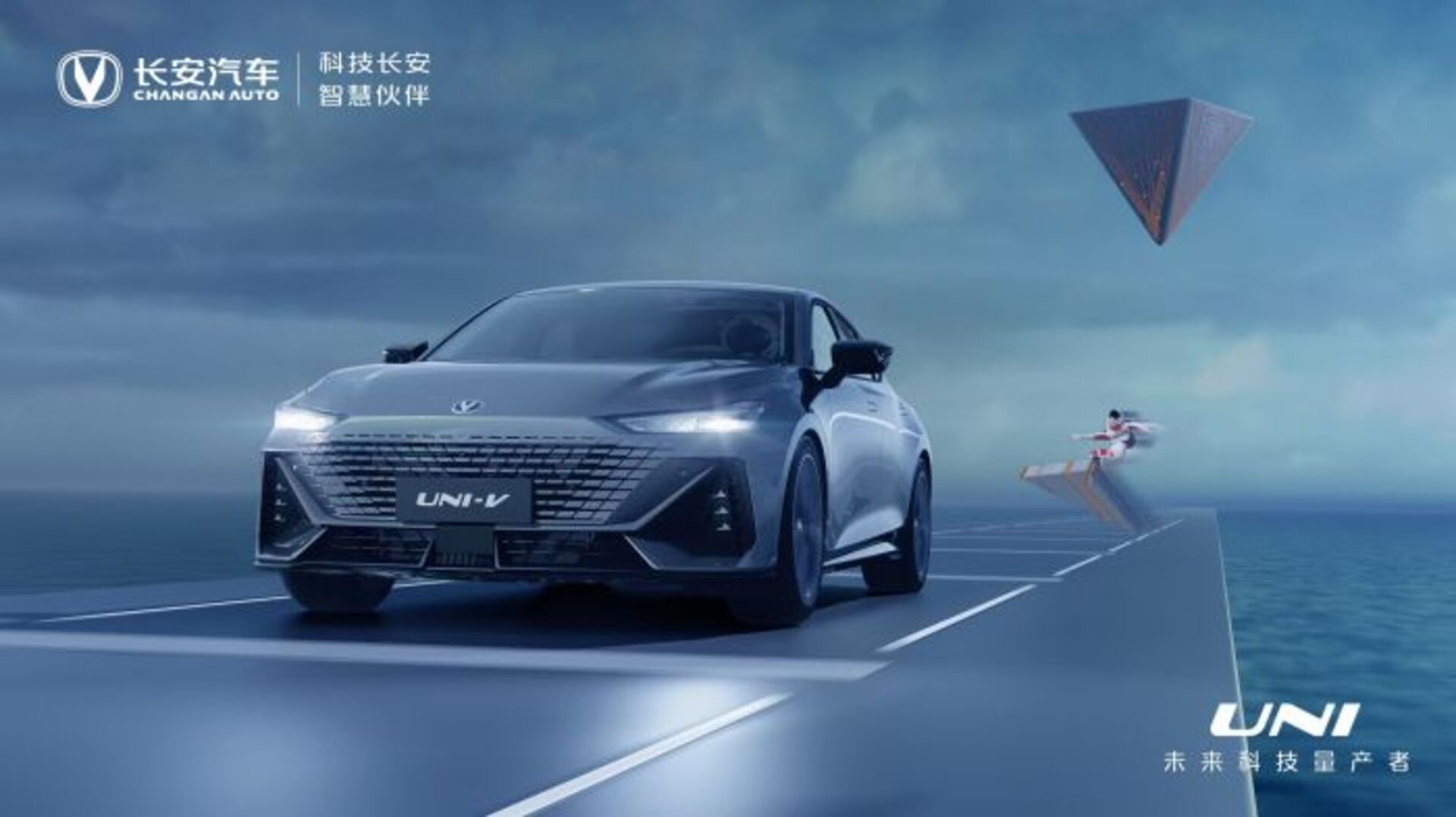 Disclaimer: Except for original content and specific statements, the articles and images published on this website are sourced from the internet and major mainstream media, and the copyrights belong to their respective original authors. If you believe that the content infringes upon your rights, please contact us for removal.