Finals of the 2023 Sichuan-Chongqing Youth Industrial Design Competition Held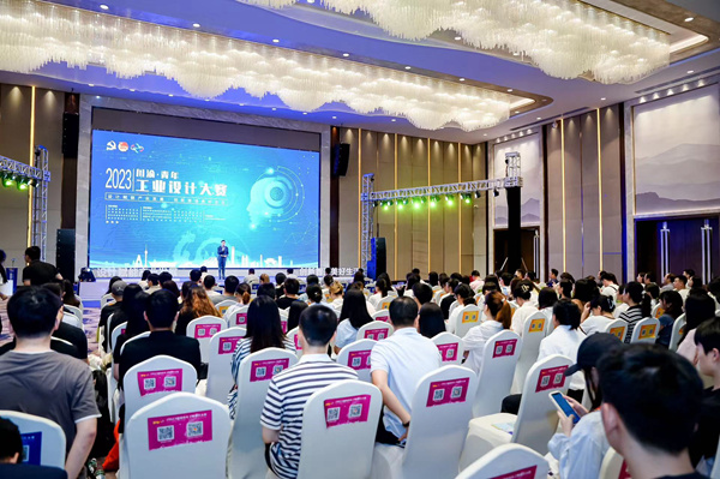 On September 20th, the finals of the 2023 Sichuan-Chongqing Youth Industrial Design Competition, co-hosted by the Communist Youth League Chongqing Municipal Committee, the Communist Youth League Sichuan Provincial Committee, the Chongqing Municipal Economy and Informatization Commission, and the Chongqing Tongliang District People's Government, took place in the Tongliang District.
Centered around the theme "Design Empowers Industrial Development, Innovating for a Better Life", this competition specifically focused on four design directions: equipment manufacturing, improved living, industrial services, and conceptual design. Its purpose is to establish a platform that supports the innovative and entrepreneurial endeavors of the youth in Sichuan and Chongqing, offering opportunities for exhibition, mentor guidance, investment and financing connections, and project incubation. It aims to actively promote high-quality development in industrial design and manufacturing and guide more young talents to contribute to the the Chengdu-Chongqing economic circle.
Since its initiation in April, the competition has attracted more than 200 projects nationwide. Through preliminary rounds and semi-finals, 12 outstanding projects were chosen for the finals. The final competition was conducted through a showcase of the projects and on-the-spot defenses. After intense competition, the Intelligent Radiation Detection and Imaging Equipment project and the Lamp Swing Craft Beer Brand project won first prizes. Additionally, four projects received second place, six secured third place, and awards were given for Best Creativity and Best Design. Three of the top award-winning projects signed agreements with Tongliang District companies to implement and convert their achievements.
It is understood that the competition will also offer the award-winning projects priority access to "one-on-one" mentor guidance services and financial benefits under the "Future Entrepreneurs Cultivation Program." Projects that made it to the finals will be recommended for national-level innovation and entrepreneurship competitions. Qualifying projects landing in Tongliang can prioritize key industry talent cultivation funding, enjoy free entrepreneurial spaces (up to two years of free use), apply for personal entrepreneurial loan interest rate discounts of up to 200,000 yuan and small and micro enterprise entrepreneurial guarantee loans not exceeding 3 million yuan, along with receiving research grants ranging from 50 to 10 million yuan.
Source: People's Daily.
Disclaimer: Except for original content and specific statements, the articles and images published on this website are sourced from the internet and major mainstream media, and the copyrights belong to their respective original authors. If you believe that the content infringes upon your rights, please contact us for removal.