Chongqing's Old Landmarks Selected for Third Batch of Chinese Industrial Heritage Protection List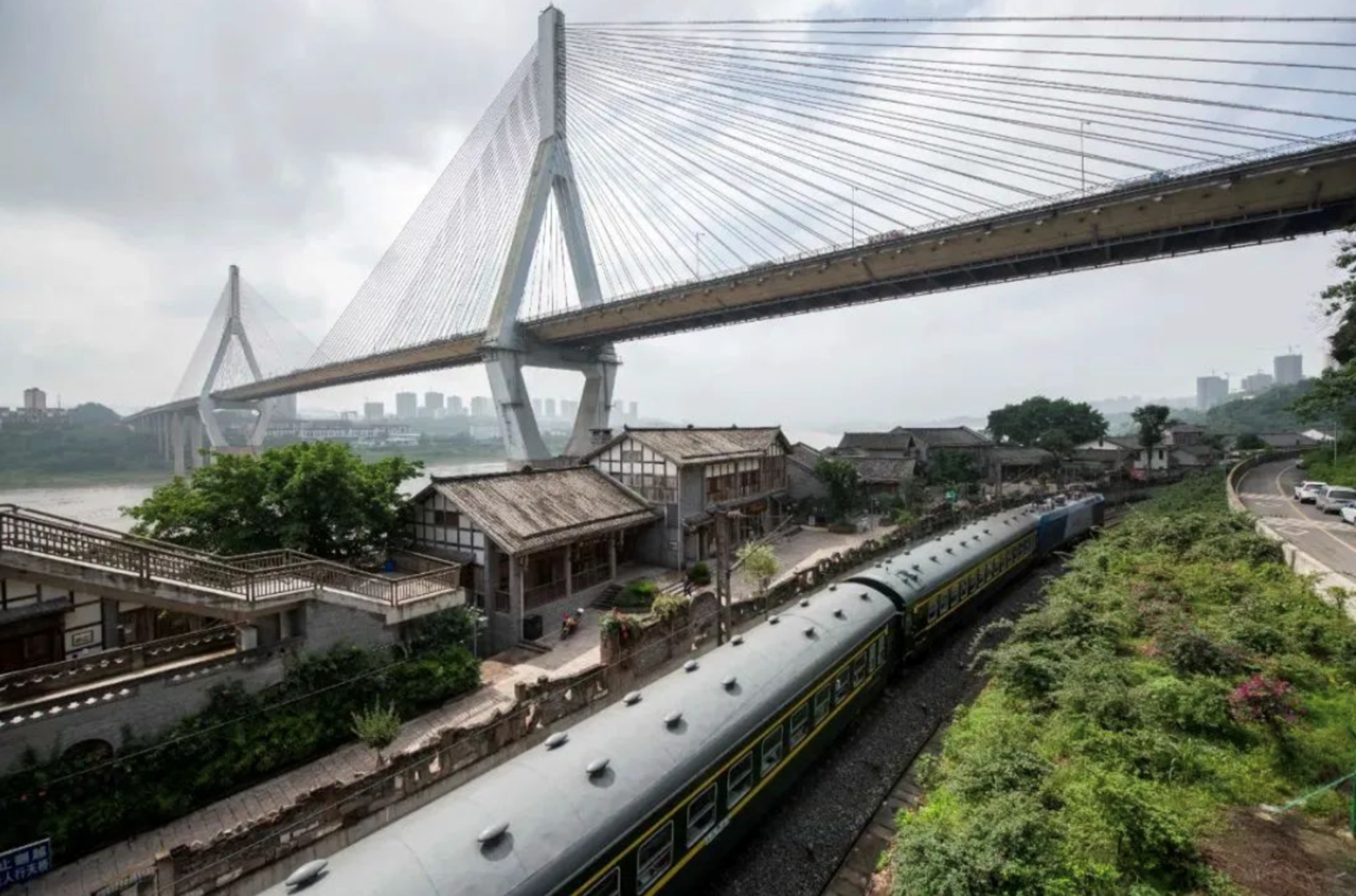 The third batch of the Chinese Industrial Heritage Protection list was released in Beijing recently. The Chengdu-Chongqing Railway, the first railroad of the People's Republic of China that carries the memories of countless Chongqing people, the Baishatuo Yangtze River Bridge, the first Yangtze River Bridge in Chongqing, and the southwest aluminum factory, were successfully selected.
Chengdu-Chongqing Railway
The Chengdu-Chongqing Railway officially opened to traffic in 1952, the first railroad built by the PRC. It starts from Chengdu City in Sichuan Province in the west, crosses the Sichuan Basin, and arrives at Chongqing Station along the north bank of the Yangtze River, a total length of 505 kilometers and 62 stations.
Throughout the Chengdu-Chongqing Railway project, with a total of 42.113 million cubic meters of earth and stone excavated, 43 tunnels, seven bridges, 77 middle-sized bridges, 353 bridges, 1195 culverts, and canals constructed, 7115.71 kilometers of power lines erected, and 230,000 square meters of various types of houses built. Travel from Caiyuanba Railway Station has become the joint memory of several generations of Chongqing people.
Baishatuo Yangtze River Bridge
Baishatuo Yangtze River Bridge, located in Chongqing, between Baishatuo in Dadukou District and Luohuang Town in Jiangjin District, was completed on November 10, 1959, and officially operated on October 1, 1965. It is the second Yangtze River Bridge after the Wuhan Yangtze River Bridge and the first bridge crossing the River in Chongqing.
After opening to traffic, the bridge connected the Chengdu-Chongqing Railway and Sichuan-Guizhou Railway, changing the raging Yangtze River to a thoroughfare. The delivery of materials has no longer depended on cars and boats for transport, which has facilitated natives' lives on both sides and promoted local economic and social development.
Baishatuo Yangtze River Bridge, decommissioned in 2019, in the future, will be built into a heritage park.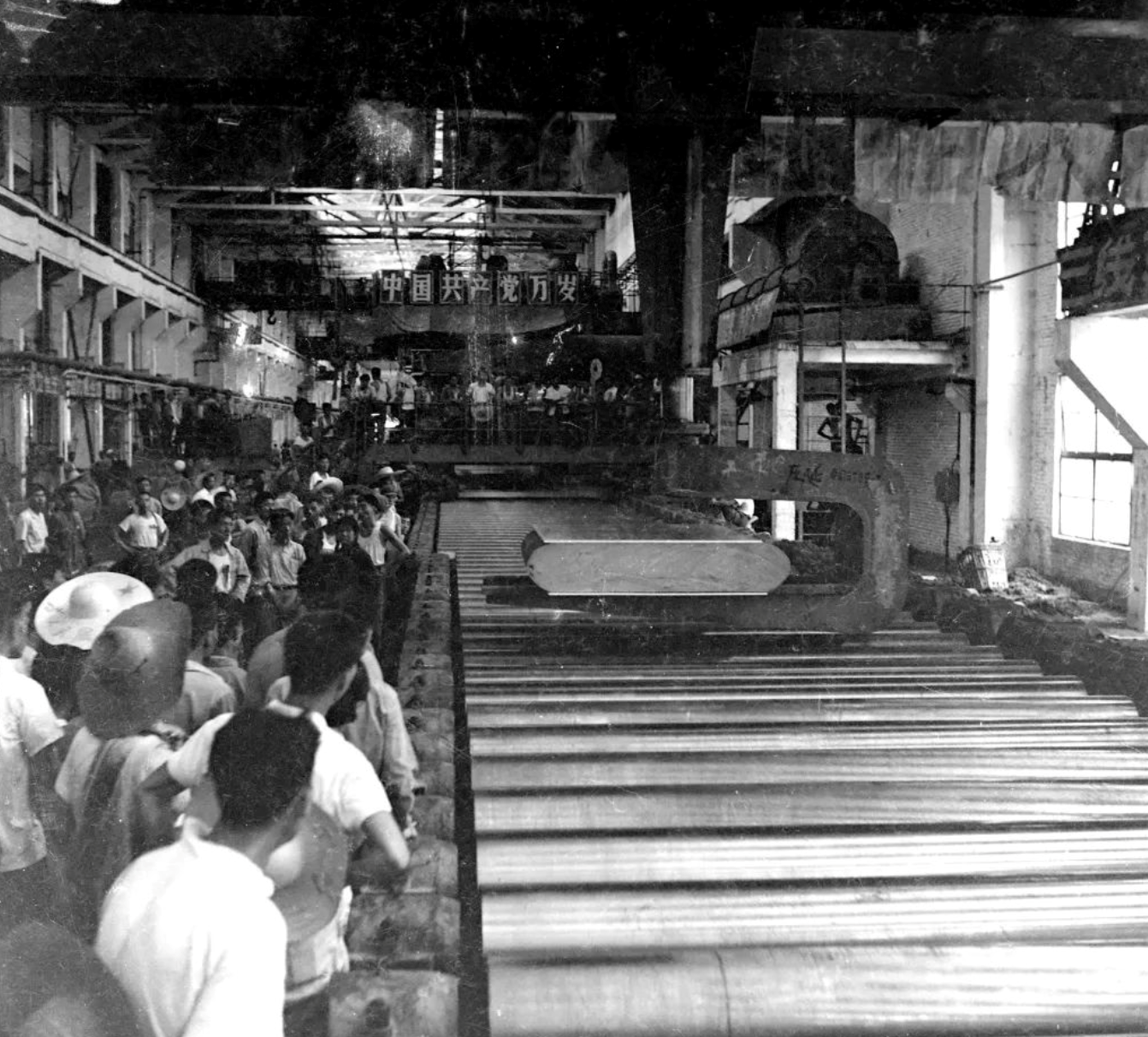 Southwest Aluminum Factory
Founded in July 1965, Southwest Aluminum Factory is the predecessor of Southwest Aluminum (Group) Co., LTD (SWA). Since its foundation, it has grown and developed into one of the largest comprehensive aluminum processing enterprises in China. It has provided thousands of varieties of high-quality aluminum materials for dozens of Chinese impartial projects, such as the Beijing Electron Positron Collider, the Long March rocket family, Tiangong-series space laboratories, Shenzhou-series spacecraft, Chang E series lunar probes, the domestically developed C919 large passenger jet, Five-hundred-meter Aperture Spherical Radio Telescope (FAST) and other projects, and has filled the gap in China.
Source: CQNEWS; Upstream News; Chongqing Daily
Disclaimer: Except for original content and specific statements, the articles and images published on this website are sourced from the internet and major mainstream media, and the copyrights belong to their respective original authors. If you believe that the content infringes upon your rights, please contact us for removal.