2013: Commencing Chongqing's Journey to "City of Design"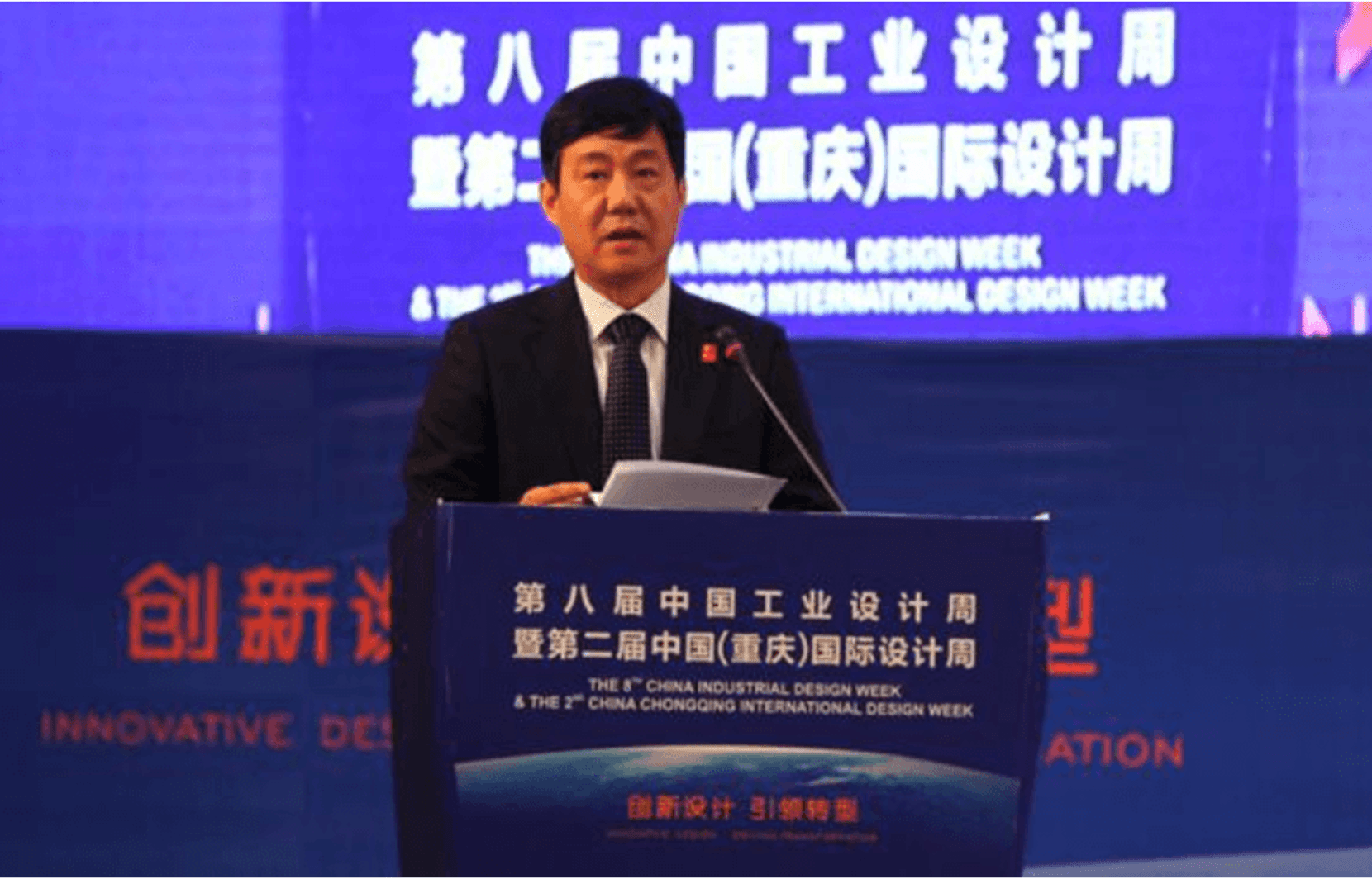 In 2013, Chen Heping and Tan Jialing, the then Vice Mayors of Chongqing Municipal Government, issued instructions to create the 'City of Design'. They organized a special meeting to officially commence the work of transforming Chongqing into a "City of Design." From November 21 to 24 of the same year, the 8th China Industrial Design Week and the 2nd China Chongqing International Design Week, jointly hosted by the China Industrial Design Association, Chongqing Economic and Information Commission, and Chongqing Nanan District People's Government, were successfully held in Chongqing.
According to the organizers, the China Industrial Design Week aims to promote the integration of industrial design development with local economic development, as well as the popularization and promotion of industrial design concepts and achievements nationwide. The Chongqing International Design Week aims to inspire design innovation, as well as foster exchanges, cooperation, and open development of Chongqing's industrial design industry with the global community, so that industrial design can play a supportive and leading role in economic transformation and upgrading, and drive innovation. The concurrent hosting of these two events greatly promotes the development of industrial design in China.
The theme of this Design Week was "Innovative Design Leading Transformation." During this period, a series of themed activities were held, including the announcement of the Top 10 China Industrial Design Awards for the year 2013, the China Design Innovation Conference, the Design and Industry Exchange Meeting, and the 4th Council of the China Industrial Design Association, 5th Executive Council Meeting, and others.
Announcement of the "Top 10 China Industrial Design Awards" for 2013
The "Top 10 China Industrial Design Awards" for 2013 were announced on the 22nd. Twenty companies from across the country were awarded the titles of "Top 10 Innovative Enterprises" and "Top 10 Design Companies," while thirty individuals were honoured as "Top 10 Outstanding Designers," "Top 10 Outstanding Promoters," and "Top 10 Educators."
Since its establishment, the "Top 10 China Industrial Design Awards" have been guided by the value of design innovation. By commending institutions and individuals who have made outstanding contributions to industrial design, promoting advanced development models and experiences, advancing the process of design innovation and industrial transformation and upgrading, and assisting in the building of an innovative nation, it has become a guiding force for promoting transformation and upgrading through design innovation.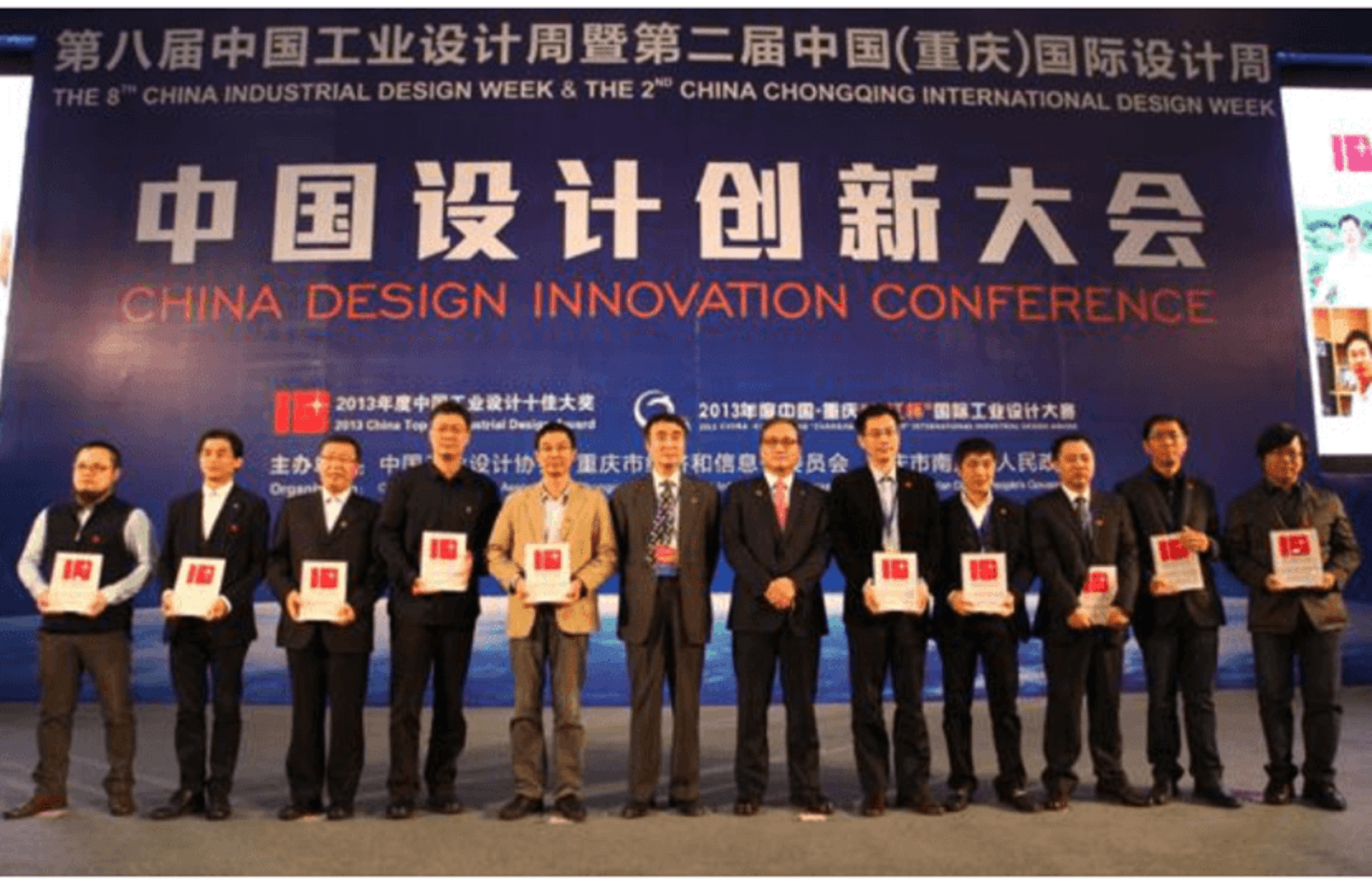 (2013 Top 10 Outstanding Promoters of China's Industrial Design)
China Design Innovation Conference held grandly
On the 22nd, the China Design Innovation Conference was grandly held at the Chongqing International Convention and Exhibition Center. The China Design Innovation Conference was the main event of this Design Week.
During the conference, over 200 representatives from manufacturing entities such as Lenovo, Huawei, and Haier, well-known professional design companies like LKK Design, renowned universities such as Tsinghua University and China Central Academy of Fine Arts, as well as leaders and guests from industry regulatory authorities and associations from various provinces and cities, shared design innovation ideas, explored innovative development paths through exchanges and discussions.
At the same time, the Innovation Conference also attracted the attention and participation of industrial design powerhouses in Europe such as the United Kingdom, Italy, and Denmark, as well as emerging industrial design countries like Japan and South Korea. International renowned experts such as Lee Tae-yong, President of the Korea Institute of Design Promotion, Ashley Blaylock, Head of Wales's National Centre for Product Design and Development, and Timothy Jacob Jensen, CEO and Chief Designer of the Danish Jacob Jensen Design Group, delivered speeches, shared experiences in the development of design industries in Korea and Denmark, and discussed consumer behavior research and design innovation.
Disclaimer: Except for original content and specific statements, the articles and images published on this website are sourced from the internet and major mainstream media, and the copyrights belong to their respective original authors. If you believe that the content infringes upon your rights, please contact us for removal.